Maile School Star Talent: Zach Robbins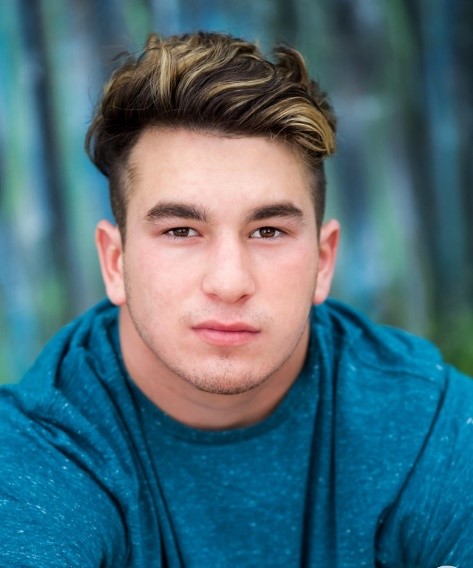 Zachary T. Robbins (aka "Zach") is a teen actor who resides bicoastally in Central Florida and LA to pursue his acting career. Zach began his professional training here at The Maile School at the age of 6 as a child model. He began working in local theater at the age of 8 and booked "The Trial", his first feature film at the age of 9. In the "The Trial", Zach co-starred with Matthew Modine and Clare Carey, as his mother.
In 2011, Zach booked his first co-star appearance in ABC's Army Wives, followed by a guest star as Tony Caputo in Nickelodeon's Deadtime Stories. Zach has appeared in 7 short films, most recently as EJ in the award winning short film, "Counter".
In 2014, Zach booked voiceover work as Nicholas in the Webseries/Podcast, "We're Alive."  Then in 2015, Zach landed his first recurring role in the hit Netflix/Sony series, "Bloodline" as Young John Rayburn (Young Kyle Chandler) where he had the honor of co-starring alongside Sissy Spacek, Kyle Chandler, Ben Mendelsohn and Sam Shepard. Seasons 1 & 2 of Bloodline are streaming on Netflix.
Outside the acting industry, Zach has a passion for helping special needs children as he is the youngest ambassador to the Transverse Myelitis Association, a charity he holds close to his heart; www.myelitis.org. Check him out on his website at www.zacharytrobbins.com.
Tina, Zach's mom says, "Zach absolutely loved The Maile School when he was first learning how to act! He always felt comfortable and welcomed, which was important to him as a young kid. Zach was not from Orlando, but was from Merritt Island, so we traveled an hour to attend classes. He feels like this was his best stepping stone! When parents ask me how he got started, I always mention The Maile School as the only professional acting studio available in Central Florida! We appreciate the solid foundation you provided to Zach.  Zach is now a senior in high school and applying to programs such as NYU, Carnegie Mellon and FSU!  In the meantime, he continues to pursue his passion for acting!"
 Check him out on Netflix as Young John Rayburn, Seasons 1-3!