Tanya Kaye Lewis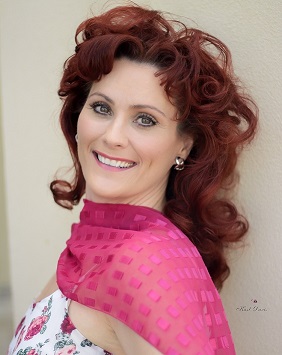 Maile School Modeling grad Tanya Kaye Lewis grew up in Wisconsin in a small town named, LaValle. Tanya dreamt of taking acting and modeling classes and being in the business.
She graduated from Bethany Lutheran College in Mankato, MN, with an Associates Degree in Liberal Arts and Hope College in Holland, MI, with 3 Degrees in Psychology, Communication, and Dance.  While attending Hope College, Tanya was recruited to attend the Disney College Program.  After College Graduation and completing 2 Disney Internships, she joined Disney Entertainment.  She performed in parades and shows such as Main Street Electrical Parade, Disney's Magical Moments Parade, SpectroMagic, Magic Kingdom's Trolley Welcome Show and Parade, Share a Dream Come True Parade, and Seasonal Parades. In addition to airing on ABC for 3 years in The Disney Parks Christmas Day Parade "Mickey's Very Merry Christmas Parade."  While Cast at the Magic Kingdom, Tanya was also a member of the 2004 Traditions Team at the Disney University.
Inspired by her grandmother, Tayna followed a similar path of teaching in Special Education Dance. She became a dancing instructor for the Creative Dance Expressions' Programs.  Tanya has created the perfect marriage of Talent and Dance for Students with Special Needs.
Some of her industry work include includes Trailer Park Boys: Out of the Park (USA),  NASCAR SAG, Orlando Science Center, Club Wyndham, Surface Hair, Macy's and Mall at Millenia to name a few.
Tanya says, "What an HONOR taking Acting and Modeling classes at The Maile School. As they provide lifelong tools for personal growth and the continued development of craft skills! I am so THANKFUL."
Tanya is SAG Eligible and says she is honored for each audition and booking experience.  Tanya is excited to continue meeting and working  with fellow Talent and Industry Creators and Leaders on future Talent Projects!