Maile School's Star Talent: Justin Smith
in the theater production of FLYING
---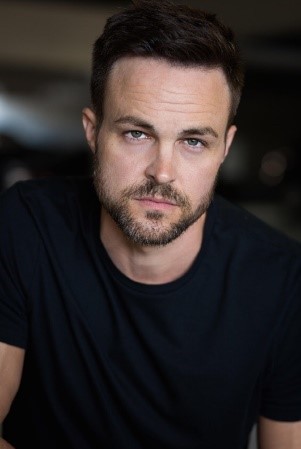 Congrats to the Maile School acting grad Justin Smith. He landed a role in the theater production of Flying. Justin plays Sergeant Rory Fisher, a wounded WWll soldier, who finds himself challenged beyond his physical disabilities to try and find his way in making sense of a post war America.
Sheila Cowley's play explores the lives of women flyers in the aftermath of World War II. Susan flew militant planes during the war, so men could go fight. Now she's home, trying to get back to civilian life. Meanwhile, the town waits for her local hero husband to return.  As the town tells glory tales of Bob, Susan tries to put away her memories of flying. She uses Bob's legend to keep his family airfield going.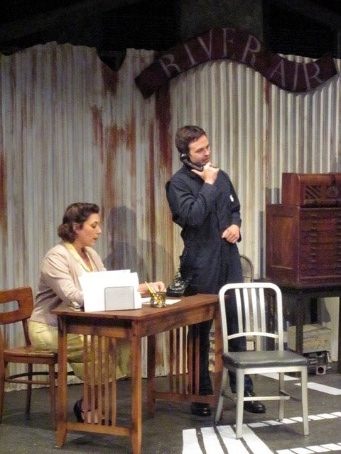 That way when Fisher, his wounded gunner, shows up looking for a job she's forced to hire him. As the play progresses, the stories the town tells reveal Susan through what they leave out. Drawn from oral histories and memories of women who served in the WASP program in WWII, Flying explores the aftermath of war and the quiet, daily acts of heroism that never earn a real medal.
Flying runs SEPTEMBER 21 – OCTOBER 7, 2017. You can purchase Tickets Here.
Some of Justin's resume work includes the Bruce Willis Die Hard movies in "A Good Day to Die Hard" (2013), co-starred alongside Shia LaBeouf in Dito Montiel's war drama "Man Down" (2015), the CW's hit show "Vampire Dairies" and can be seen in the Netflix drama "Ozark" (2017), opposite Laura Linney.
Support Justin and go see his theater production of Flying.
---
The Maile School offers classes for adults, teens and kids.
Call today for info at 407-628-5989 and get started.