Maile School Star Grad:
Gabrielle Wright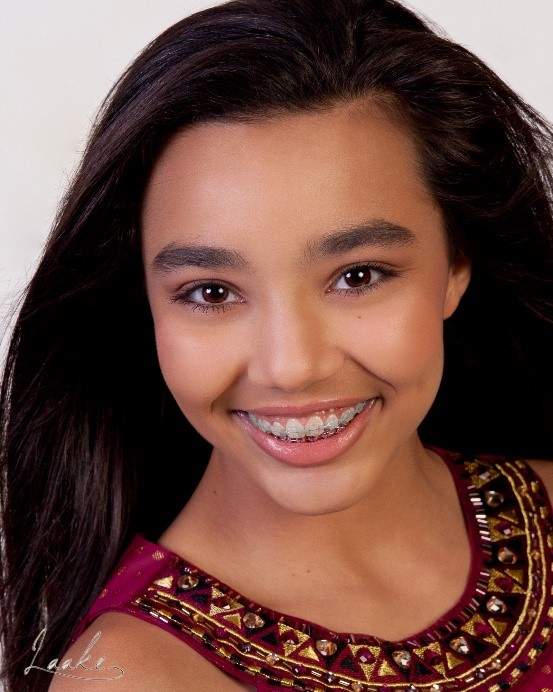 Maile School modeling and acting graduate Gabrielle Wright is 13 years old and attends Circle Christian School.
She enjoys acting, modeling and dancing as well as playing golf and is a black belt in Karate.
Gabrielle is very talented and recently had a lead role in an off Broadway production and walked the catwalk for three seasons in the Haddad Brands fashion show in New York City, modeled for Japanese Brand, "BAPE", and is the host of an online web series called "In Real Life" a reality series following the lives of the new boy band "In Real Life".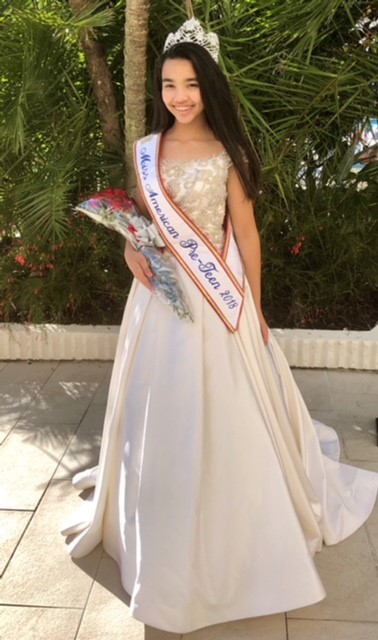 She also runs her own charity called "A Birthday Party Wish" which provides birthday parties for children who have never had one. For more info check out the website at abirthdaypartywish.org
We want to congratulate this beauty and happy to announce that she won the National Miss America Pre-Teen against 49 other outstanding girls in the country. She also won best interview, best interview suit, best dress, best smile, winner of the National volunteer service award, top five in academic achievement, speech, actress, supermodel and modeling.
Mom Erika says, "I know that her being a student all these years at The Maile School has definitely helped with her poise and her ability on stage as well as her interviewing and acting skills. I appreciate all of your support"!
Continued success Gabrielle.
The Maile School offers program in Image, Modeling & Acting.
Call today for info 407-628-5989.