FENCES featuring Maile's:
Jim Braswell & Trinity Onigbanjo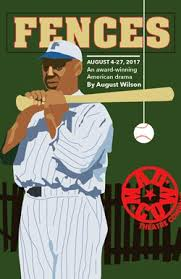 The Academy Award winning film FENCES, starring Denzel Washington and Viola Davis returns to its original theater roots this week at Orlando's Mad Cow Theatre.
August Wilson's Pulitzer Price-winning centers on Troy, a middle-aged garbage man who battles crippling disappointment over his stolen ambition to be a professional baseball player. His family and his community share the weight in a play described by, as "one of the richest experiences I have ever had in the theatre. I wasn't just moved. I was transfixed."
We are happy to announce FENCES will feature Maile School's own resident instructor, Jim Braswell as Gabriel and introducing Maile graduate Trinity Onigbanjo as Raynell. Jim teaches in our acting and modeling programs as well as our Vocal Performance Coach. Trinity is a graduate of the kids acting, advanced and improvisation program.  We are so happy for them and can't wait to see their performances.
The show will run throughout the month of August.
You can receive discount tickets by calling the Mad Cow Theatre box office at 407-297-8788 and using the code MAILE.
Please support Jim Braswell and Trinity Onigbanjo in Fences as well as our local theater productions here in Orlando.
The Maile Image, Modeling & Acting School has been training since 1982 and offers classes for adults, teens & kids.