Meet Maile School Grad Carole Davis
Now Starring in Annie as Mrs. Hannigan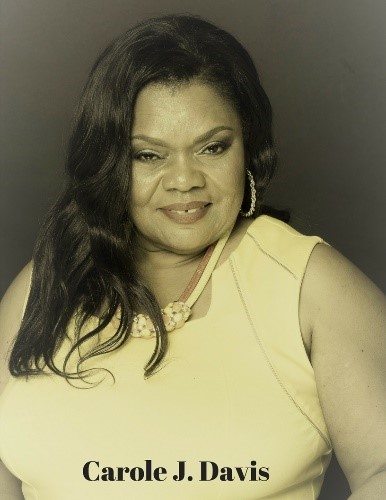 Carole has always had a passion for the arts. As a youth, she became a member of an off-Broadway theatrical company called Total Theatre for Youth while living in New York City. While there she trained and performed in acting, singing and dancing.
Carole performed at many venues in New York including, the Lincoln Center. After moving to Florida, she continued to develop her singing and dancing skills by performing at her church and with high school choirs. She attended Bethune-Cookman University and became a member of the Concert Chorale under the direction of Dr. Rebecca Steele. While in the chorale, she was able to travel across the country using her gift of song and dance. She also participated with the drama and dance departments in order to continue sharpening her skills.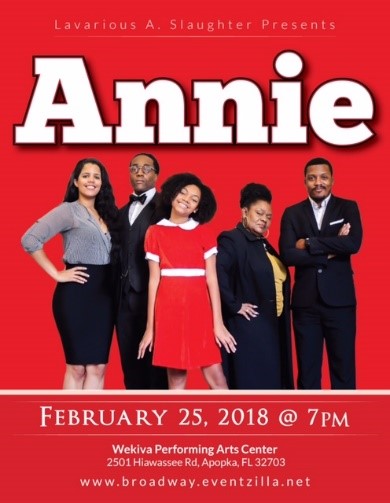 Upon graduation, she immediately went to work in the corporate world, but her passion and drive for the arts persisted. She later became a teacher and taught middle school for several years. In an effort to continue pursuing her passion, she used her gifts in her local church, at other churches and community events. Always wanting to hone her craft, she attended acting here at The Maile School.
Since then she has done several projects including local commercials, industrials, independent films and the critically acclaimed stage play "Raisin In The Sun" as mama, which was performed at the Orlando Museum of Art. Recently she has performed in the Broadway musical "Dream Girls" at Trinity Prep Performing Arts Center.
Now she is about to grace the stage again in the musical "Annie" playing the role of Miss Hannigan on February 25, 2018.
Support Carole and go see Annie.
For tickets go to www.broadway.eventzilla.net
Carole is adamant about embracing her passion and following her dreams, realizing that it is never too late!