Why Not Take An Acting Class…
Better Yourself…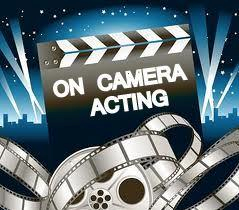 Everyone should take an acting class. Not just to break into the exciting entertainment industry but to better your communication skills and to have fun while doing it!
Maile's Acting School will help you with all the above. It is a proven fact taking acting classes help with public speaking skills, build confidence and teamwork.
Our On Camera Acting program here at The Maile School covers many aspects of the industry that includes cold reads, commercials, improvisation, performing on camera, character development, auditioning and interviewing techniques as well as public speaking and self-esteem building.
If you want to pursue the business our program includes our professional industry session on breaking into the business where we assist with headshots, agents, SAG, contracts, booking jobs, how to avoid scam and so much more.
If you want to work on your public confidence and your ability to interact with others you would benefit from the program as well. Thinking on your feet, responding to physical and verbal communication from others. You will better communicate in conversation, and be able to have a better understanding of where others are coming from.
Taking an acting class is a definite way to get more in touch with yourself. You become more self-aware. You become more confident, more of a team player and a better public speaker.

Our next On Camera Acting program for adults is starting on
Tuesday, Nov 7th (12 weeks, 1 day a week from 6pm to 9pm)
The Maile Image, Modeling & Acting School offers classes for adults, teens and kids.
Call today for info at 407-628-5989.