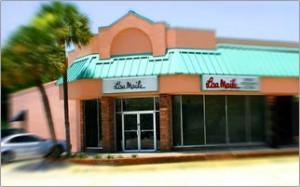 Qualified Instructors
A key foundation for the success of the school is the list of qualified instructors. Each teacher at the school is a professional who instructs only in his/her area of expertise, and each has a minimum of 10 years experience. School Vice President, Debby Tapia specializes in children's programs and etiquette training. Debby has been with The Maile School for 25 years!
President and Owner Debbie Wisner joined the school in 1992. Her passion for the industry and desire to bring information, instruction and tools to models and actors in Central Florida motivated her to take over the Maile school with a promise to continue to provide students an honest and objective source and resource. "The Maile school is here to serve the acting community in Orlando, to help the students get started, keep them away from common industry mistakes and pitfalls, while providing training that not only sharpens skills, but inspires confidence necessary to succeed." – Debbie Wisner
Debbie understands that just as in acting and modeling, success in life and the work place is influenced by you the individuals understanding how to present "the best possible you!" Competition within every career increases daily, and research has proven that the presentation of a successful image weighs equally as heavily as job expertise and sometimes is considered more important! Maile created executive image and image development programs to help individuals grow and succeed in life.
Board of Advisors
A strong feature of The Maile School is the Board of Advisors assisting in guiding the school. We feel that for graduates to be supported and welcomed to our area's professional arena, the school must be intimately tied into our community, reflecting the input of a very effective support system. All of the area's legitimate modeling/talent agents work with the school's graduates. The Maile School is also recommended by the local fashion coordinators who continuously hire our graduating runway and print talent. No other school in our area receives the unanimous support of Central Florida's professional fashion coordinators currently hiring modeling talent.
Pageant History
Maile school serves as a free information center for new professional models moving into our area. The school works closely with several local Miss America preliminaries. Previous students Tara Holland of Longwood (1996) and Erika Dunlap (2004) have both been crowned Miss America. Maile graduates have earned over $150,000 in cash and scholarships through this system.
Independently and locally owned and operated
The school was built on the foundation that believed the school should be a "home away from home" for all students, a positive support system for the values presented at home. For that reason and the desire for quality control at all times, we have made a commitment to never become a franchise. Unlike most franchised schools where directors and teachers come and go, Maile is a stable environment for its students while they're learning here and when they return.
Most people outside our industry are unaware that just about anyone can buy and own a franchised modeling school. A national name is not a guarantee of quality as the owner and director of a school in question may have no knowledge of the way the legitimate modeling community works in that particular market.
The school curriculum is geared to allow our students to become successful in this market first. This is why you can see our graduates featured on commercials, TV shows, in the newspaper and magazines any day of the week. This is the true test of the effectiveness of our training.
The Maile school was originally founded in 1982 by husband and wife team, Art and Lisa.